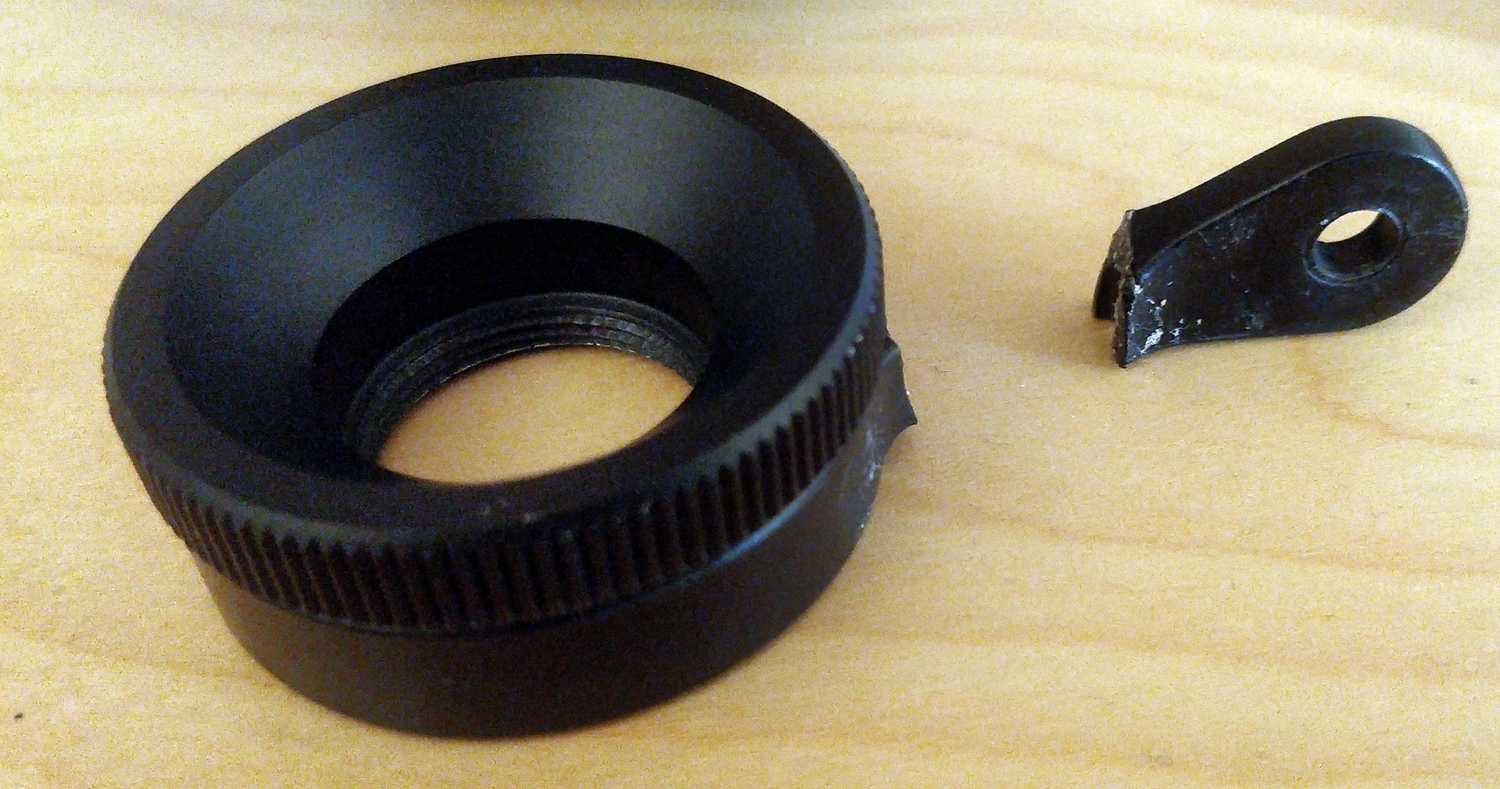 Do you have your RØDE NT USB microphone's mounting ring brake off? I see that it happens to many people, that thing could have been designed to be stronger. Anyhow, if you feel a bit of courage, here is how to fix it yourself!
Many try to just use superglue it back and live with it, but the thing is that the forces are too enormous there, you'll need a bit more support there to keep your mic from falling.
The result
This is how it is going to look like, without paint:
Confession: Originally I did not think that I will write about this, but it turned out to be so good, and also a quick search revealed that many struggles with this, so I changed my mind afterward. This is the reason why there are no intermediate photos of the process, I'm sorry for that!
Things that you will need
10 minutes of your life

For the hole:

A 1.5 mm drill bit & drill

Or a thin nail & something to heat it up to make a small hole on the plastic

Glues

Pattex Repair Universal epoxy
EPO Putty or something like that

Thin but strong steel wire

A plier
Step #1
The first step is to drill (or melt) a small hole through the broken piece right where the blue dot is. Make it just as big to have your wire go through.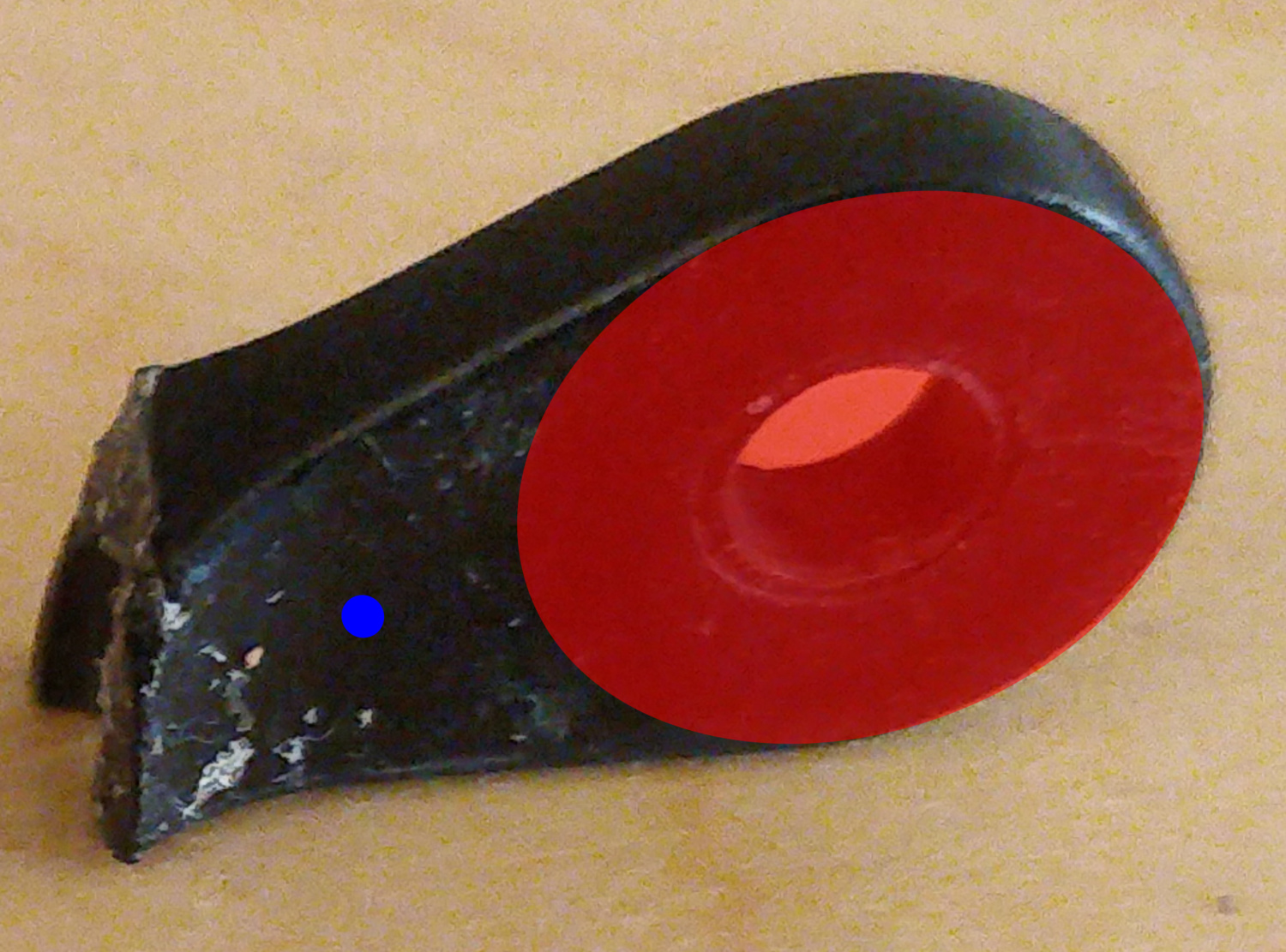 Step #2
Now use epoxy to glue it back as it should be. Mine was holding strong enough after a few minutes to continue.
Step #3
You'll need to put the wire through the hole you've just made, and tighten it up (the blob at the top covers the ends of the wire) just as much so that it would hold firm, but avoid breaking anything. The following image reveals the wire with the blue circle.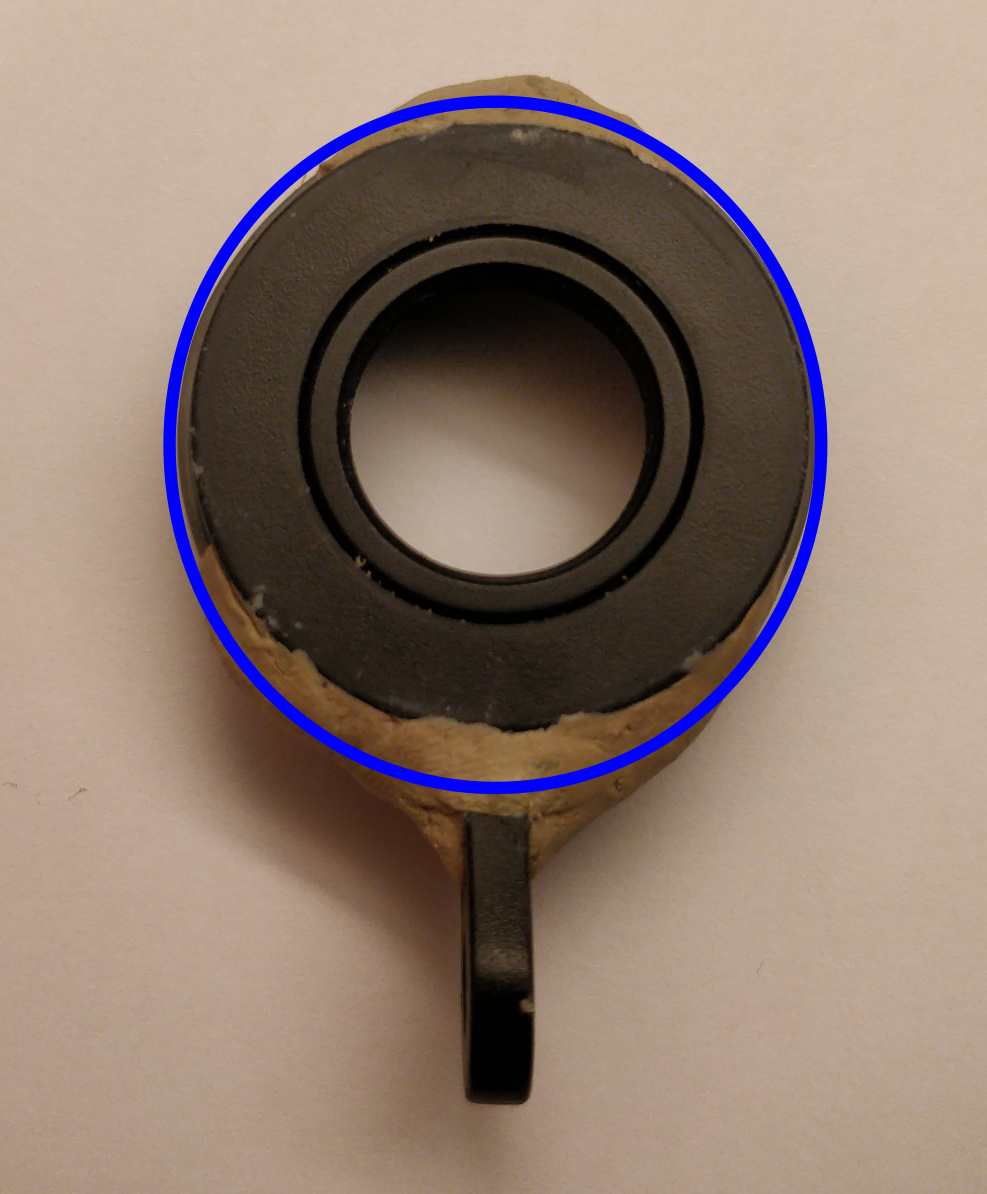 Step #4
Use the EPO Putty to strengthen the joints even more. Use a little bit to make the twisted end of the wires smooth. This will prevent the wire from slipping down from the ring too.
Be careful not to put any glue to the place where the red circle is on the previous picture, as it would prevent you to install this back to the stand!
Step #5
Apply some black paint, and no one will notice that something happened here:)
That's all, you are finished! Let me know if this helped you! Post your results into the comments section too!