Have you ever wondered, how much is the total cost of owning & using an electric scooter?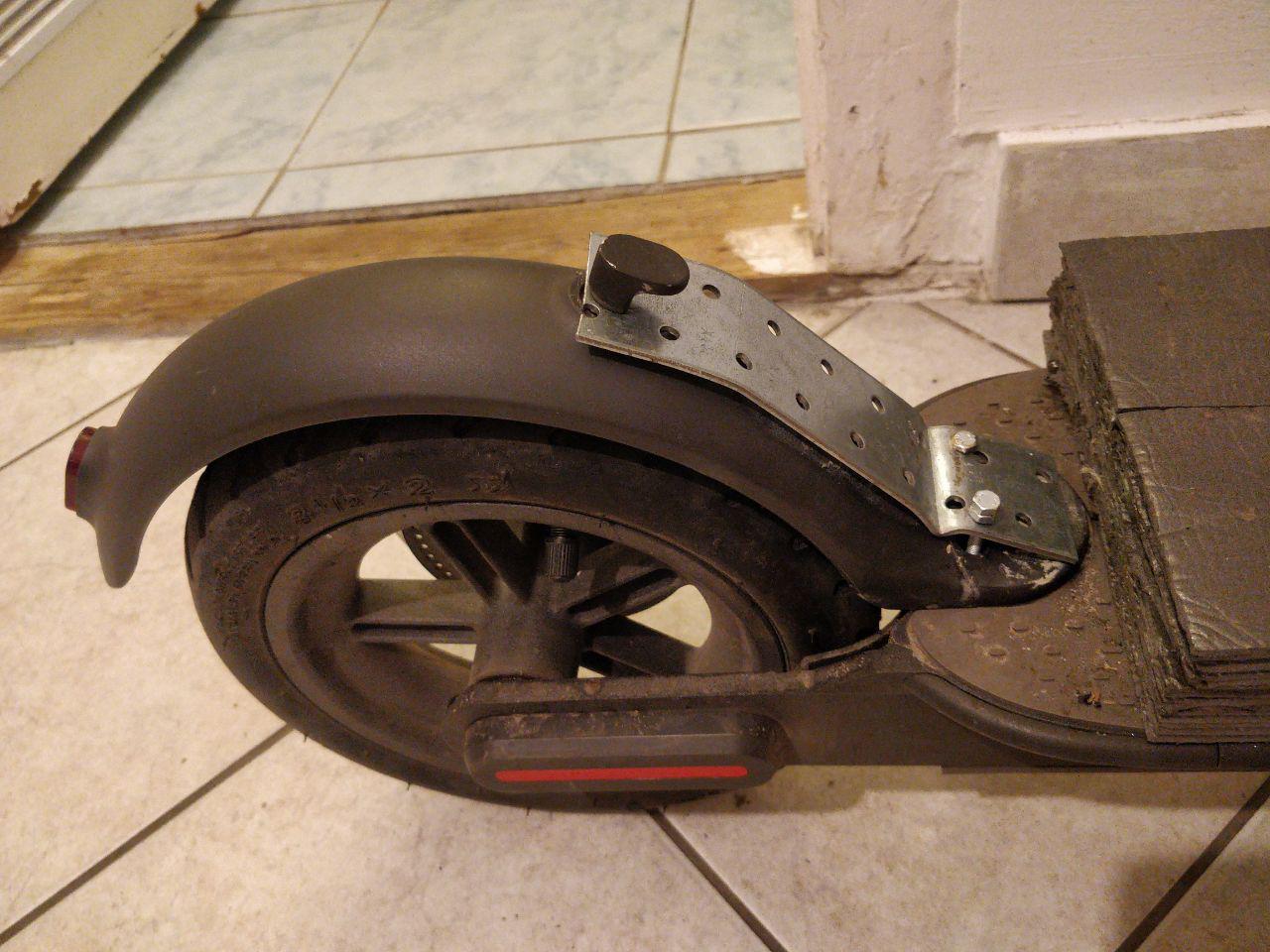 In this post, I collect all the data of my past 4 months. In this time I've been using a Xiaomi MI M365 scooter extensively, my total mileage is 1400 kilometers. It replaced my public transportation & taxi usage drastically.
The table below represents orders including shipping to Hungary or in some cases, the prices in Hungary.
But, how much did it cost?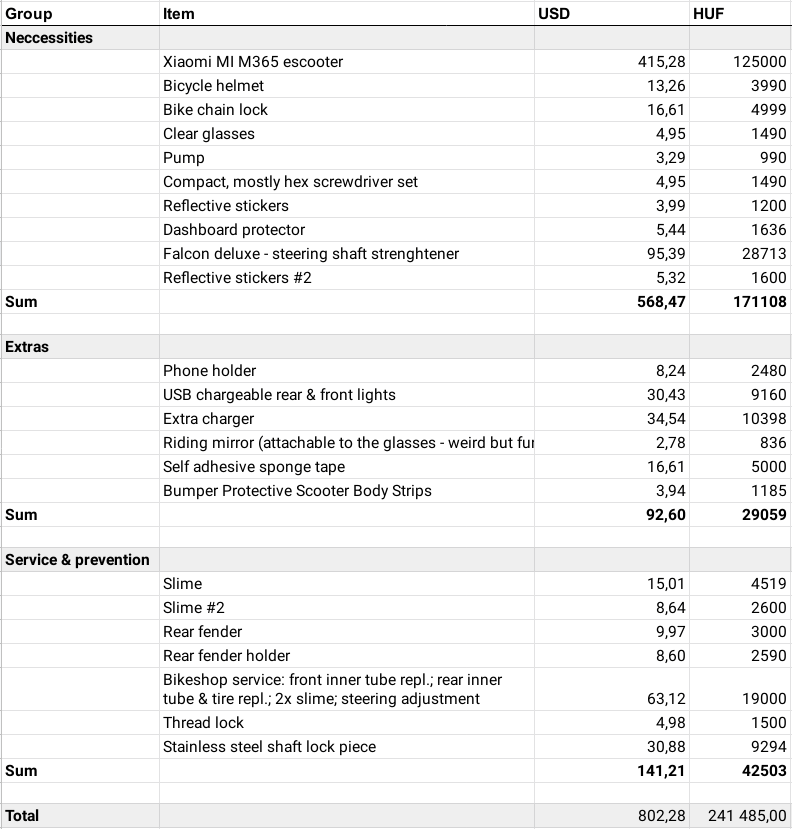 Some of the items might need an explanation for the ones not familiar with electric scooters or this exact model's faults, I will follow up on them in later posts.
Summary for the falcon, the extra shaft lock piece & rear fender: this model has multiple design or manufacturing faults that cause parts of it breaking, and these are workarounds to avoid of this happening.
Also, defects are part of life if you are using an electric scooter (and don't want to shake your brain & your battery terminals off with a solid tire), hence the slime, the pump and the tire repair in a bike shop.
Other details

Summary
So, as we can see, the total cost so far was the double of the scooter's price, still I think it was worth it. It was very fun to travel this way in the summer, it gave me so much freedom and joy.
It's a bit sad, that my battery failed a few days ago, solving that is in early stages right now.
Most important utilities & gear

Fender holder & dampening & reflective stickers

Phone holder

The falcon

The falcon opened & the replaced shaft lock
What do you think? What are your figures? Let me know in the comments section!